Attorney Profile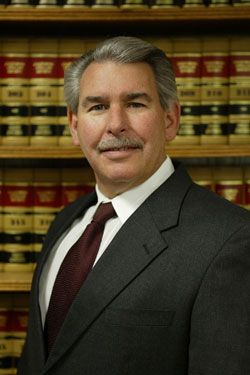 For 35 years, I have enjoyed a well-earned reputation as one of Southern California's premier Personal Injury, Criminal Defense, and Employment Law attorneys by providing high-quality and aggressive legal representation to the people of California. I successfully represent Personal Injury victims, those charged with criminal offenses, and employees wrongfully treated by their employers.
I received my B.A. degree from the CSU, Northridge; my M.A. degree from the University of Hawaii; and my J.D. degree from the University of West Los Angeles, School of Law, where I graduated with Law Review and Moot Court Honors. I am admitted to the California State Bar Association and have been recognized for my services to the Superior Court of California as a Judge Pro Tem, Arbitrator, and Mediator.
I am also an Adjunct Professor at Oxnard College, Pierce College, and Columbia College. I am a past and current member of the Greater Conejo Valley Chamber of Commerce Board of Directors, as well as a member of the Westlake Village Sunrise Rotary Club. In addition I am a Paul Harris Fellow. I have been honored by both the California state senate and assembly for my dedication and service to the people of the Conejo Valley.
Call today for a free consultation:
(805) 371-1133
(818) 865-8400
(800) 557-legal (5342)