Criminal Defense Attorney: Protect Your Rights
When you or someone you know is facing criminal charges, it is the state's intent to put you, your family member, or friend behind bars. When your facing the prospect of jail, loss of you're driver's license, loss of your livelihood, and even the loss of your family, the Law Offices of Gregory J. Kaapuni put their 35 years of Criminal Law experience to work defending you.
The best criminal defense is a good offense. At The Law Offices of Gregory J. Kaapuni, our goal is to protect the clients rights and vigorously present their case to the prosecutor, judge, and, if need be, to the jury because everyone deserves a fair deal in the courtroom. When you or someone you know is charged with a crime or faces a DUI conviction you need a defense attorney with experience. You can rely on legal expertise of Gregory J. Kaapuni to handle your case promptly and aggressively. The Law Offices of Gregory J. Kaapuni represents clients charged with: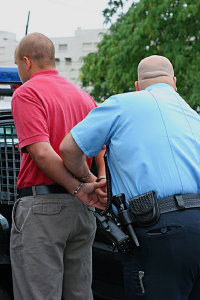 Felonies
Misdemeanors
Drunk Driving (DUI)
Juvenile Offenses
Abuse
Forgery and Fraud
Burglary
Assault and Battery
Domestic Violence
Terrorist Threats
DMV Violations
Warrants
Traffic Citations
Narcotics and Drugs
Expungement
Sex Crimes
Your pocketbook and your freedom depend on working with the right attorney.
Call today for a free consultation:
(805) 371-1133
(818) 865-8400
(800) 557-legal (5342)